Elements of  Healing

September 29- October 1, 2023
Retreat
Goddess Retreat
Women's Wellness May 26th-28th, 2023
Retreat
Elements of Healing Women's Wellness Retreat
September 29 – October 1, 2023
Limited space and vacancy. Please, register and reserve now.
Elements of Healing
Women's Wellness Retreat
September 29 – October 1, 2023
Reestablishing Deep Connections with Source Energy & Mother Earth
Elements of Healing is focused on reestablishing deep connections with Source Energy, Mother Earth and most importantly ourselves!
This is the way to healing, wholeness and purpose.

This loss of connection and feeling of separation has left us wounded and feeling alone. Loss of connection may cause a variety of health issues, depression and loss of purpose.

Are you ready to heal by finding your true self, to feel deep purpose and joy in your life once again!

Welcome to our Women's Wellness Retreat, a transformative journey designed exclusively for women seeking healing, rejuvenation, and the restoration of connection. In a world thatoften leaves us feeling disconnected and overwhelmed, this retreat offers a sacred space to heal, nurture ourselves, and rekindle the bonds that nourish our souls.
Join us on this empowering adventure as we embark on a holistic exploration of self-care, inner growth, and the revitalization of our feminine spirit.
Retreat Highlights:
Healing Workshops:
Immerse yourself in a series of workshops led by myself Tonya
Steinborn n.d., an experienced facilitator that specializes in healing practices. Through guided meditation, emotional release techniques, and mindful movement, you will explore deep emotional wounds, foster self-compassion, and initiate the journey of healing.

Nature Connection:
Surround yourself with the serene beauty of nature as we venture into breathtaking landscapes. From forest walks and meditation to nature-inspired art therapy sessions, you will experience the grounding and rejuvenating power of the natural world.
Sacred Circles:
Engage in heart-centered conversations and share experiences with fellow retreat participants in sacred circles. These nurturing spaces will allow you to express your emotions, listen to others, and rediscover the strength that lies within communal support.

Mindful Nutrition:
Nourish your body with wholesome, delicious meals prepared with love and mindfulness. Our retreat chefs will create a menu focused on organic, locally sourced ingredients, ensuring that each meal provides nourishment and healing for your body and soul.

Creative Expression:
Unlock your creativity through various expressive arts workshops,
including journaling, painting, dance, and music. These artistic explorations will enable you to tap into your inner wisdom, express your emotions, and reconnect with your innate creativity.

Self-Care Rituals:
Indulge in luxurious self-care practices such as massage, facials, and aromatherapy sessions. Our dedicated wellness practitioners will pamper you, promoting
relaxation, deepening your sense of self-love, and encouraging a holistic approach to well-being.

Workshops on Rebuilding Connection:
Through insightful workshops and group discussions, we will explore the loss of connection in our lives and develop strategies for rebuilding and strengthening our relationships—with ourselves, with others, and with the world around us.

Guided Reflection and Integration:
Take time for personal reflection and integration throughout the retreat. Journaling prompts, guided contemplation, and solitary nature walk will provide opportunities to process your experiences, connect with your inner wisdom, and set intentions for continued growth.



This Women's Wellness Retreat offers a safe and inclusive space where women can embrace vulnerability, find solace, and cultivate lasting connections

.
Join us as we embark on this transformative journey toward healing, self-discovery, and the restoration of connection.

Limited spots are available, so secure your place today and gift yourself the opportunity to heal, recharge, and rediscover the strength and beauty that resides within you.

We look forward to welcoming you to this transformative Women's Wellness Retreat.
Get ready to go on a profound journey of healing and reconnection:

Hands-on healing

Sound healing

Heart-centered Pranayama Breathwork clearing and activation

Working with the elements for deep connection and healing

Shamanic journeying to connect with our power animals

Working with the trees,

Tree breathing meditation

Sacred Celtic tree healing – Celtic Ogham

Fire releasing ceremony

Art therapy

Time for nature walks, Journaling and Yoga by the river

Liscombe Lodge Resort is a nature lover's dream destination on the Eastern Shore in Nova Scotia. Experience natural beauty while making memories to last a lifetime.

Two night stay at Liscombe Lodge, each room has its own private balcony overlooking stunning views of the river and wilderness

Two Full Breakfast Buffets with Chef attended omelet station

Two gourmet lunch menu choices with non-alcoholic beverage

Gourmet dinner menu options with non-alcoholic beverage and dessert
Saturday night: Private one hour Riverboard cruise

Spa night, luxury spa experience while learning valuable self-care techniques

Indoor swimming pool and hot tubs

All meals are included during the retreat served at the Riverside Restaurant

Single Occupancy Rate: $1167.00

Double Occupancy Rate Per Person: $932.00
Eastern Shore Travel Guide | NS
Pristine wilderness, historically-themed attractions, authentic fishing communities, and beaches stretching as far as the eye can see offer explorers an array of off-the-beaten-path adventures on Nova Scotia's Eastern Shore.
Subscribe for
Exclusive Content Upcoming Events Monthly Newsletter Special Offers

|
We never share your information with third parties and will protect it in accordance with our Privacy Policy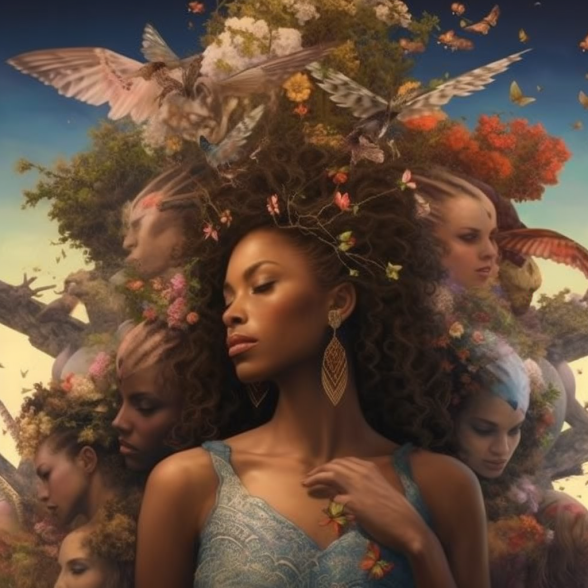 Elements of Healing
with Tonya Steinborn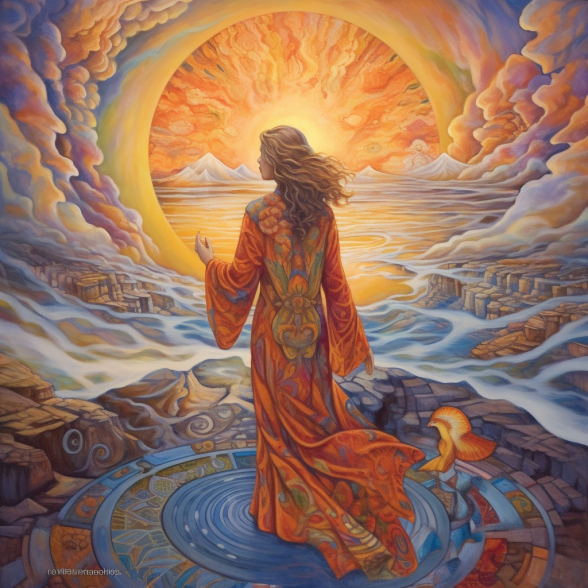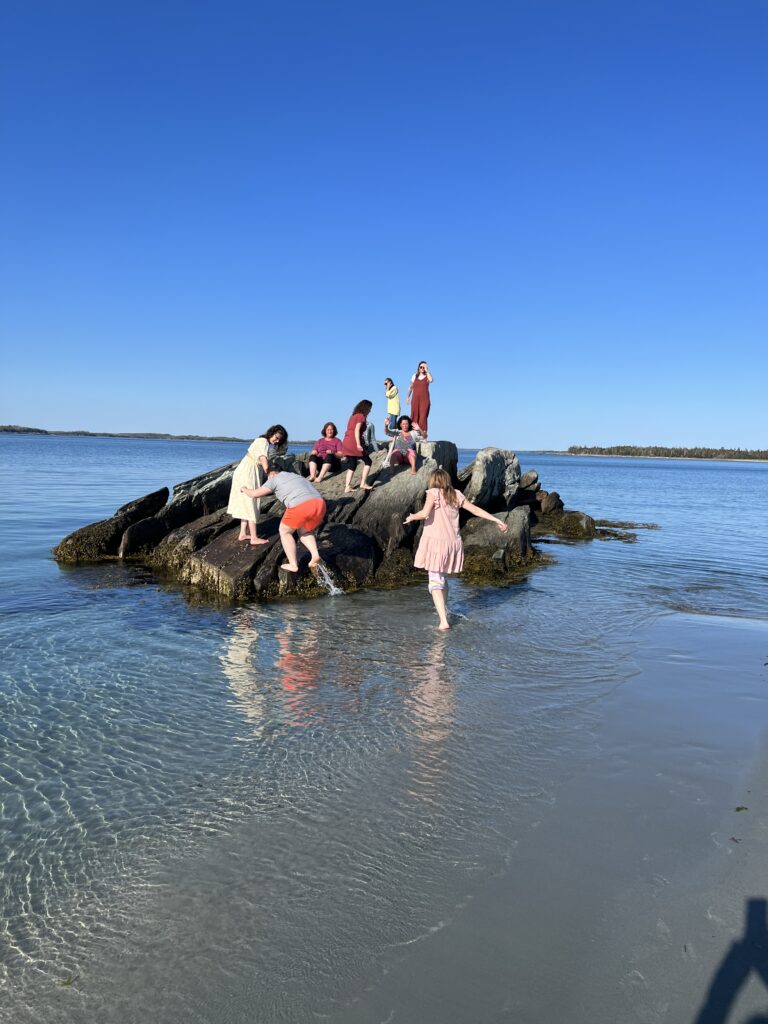 Liscombe Lodge Resort is a nature lover's dream destination
Explores Liscombe Lodge in Nova Scotia
Liscombe Lodge Resort and Conference Centre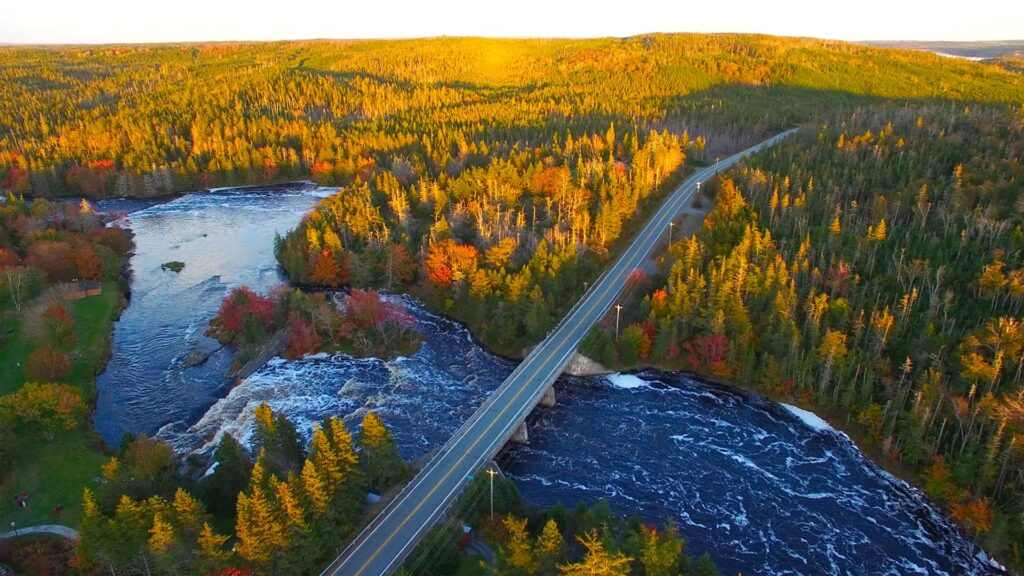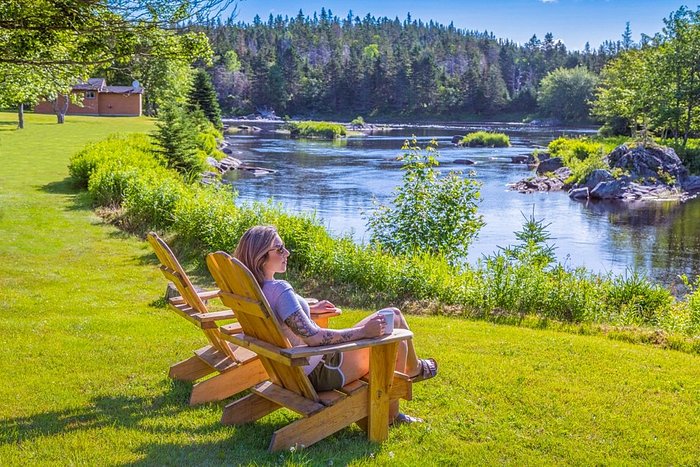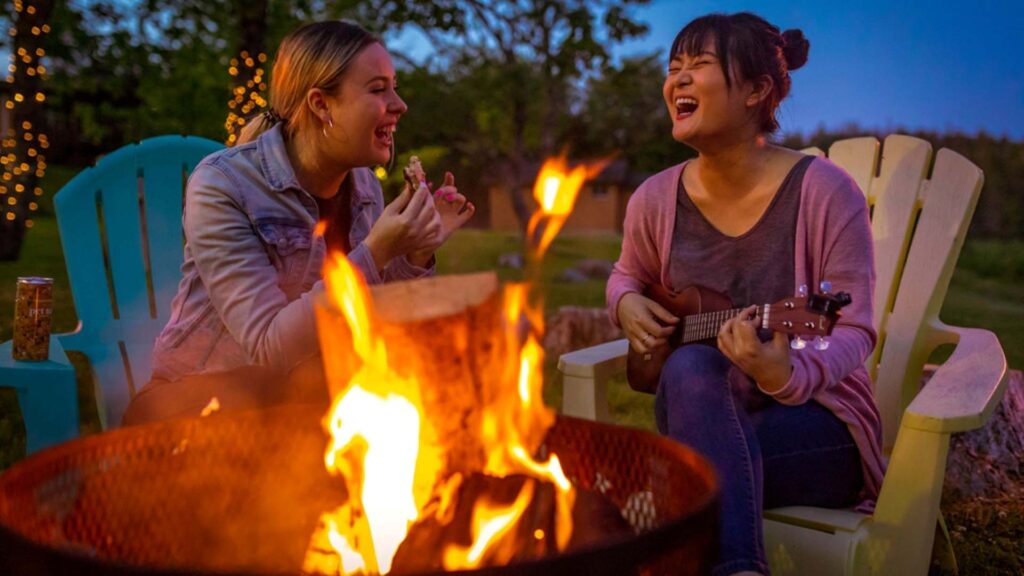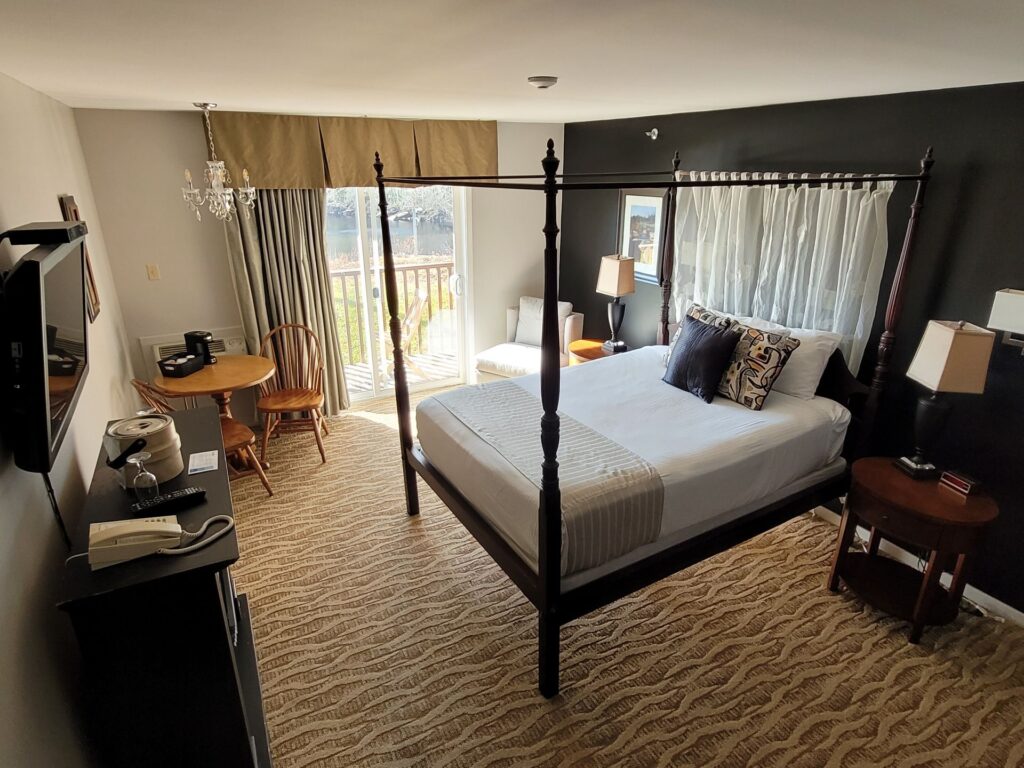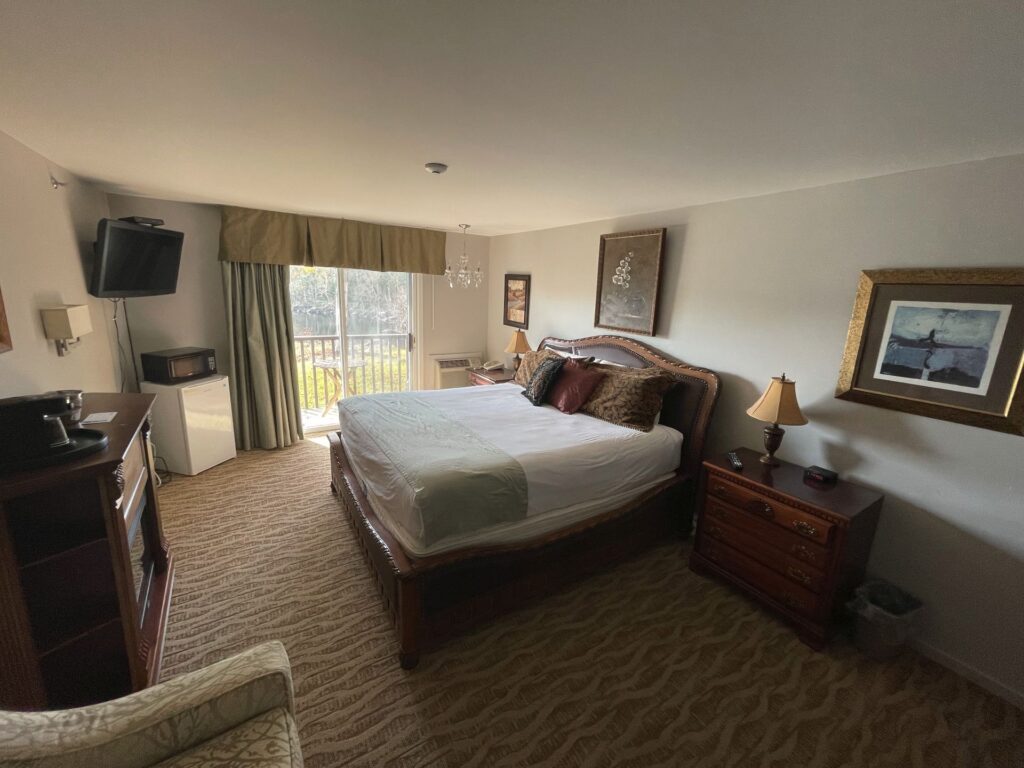 Elements of Healing Women's Wellness Retreat
September 29 – October 1, 2023
Limited space and vacancy. Please, register and reserve now.
Goddess Retreat
Women's Wellness May 26th-28th, 2023
Reconnect, Rewild & Rebirth
I invite you to join me on a journey to RECONNECT, REWILD, and REBIRTH with the Great Mother Goddess during a three day Women's Wellness Retreat being held this May 26-28th 2023 in the Eastern Shore of Nova Scotia!
On this journey, you will be united with a sisterhood and seekers – seeking those lost and fractured parts of yourselves, those parts that you have hidden away or seeking the ancient mysterious of the Goddesses and our Divine Feminine, as it stirs deep within us.

For some of us, that stirring is unknown. We feel it awakening, perhaps it's a feeling of being disconnected, lost? For others, it's a deep dissatisfaction or disenchantment. However, it shows up in your life, it has led you HERE to a place of seeking, healing, and connection!
Welcome seekers. Welcome sisters.
During the three days, we will be delving deep into the feminine mysteries. With specialized workshops and ceremonies, we will explore , reconnect, and REWILD through the Mother Goddess: Maiden, Mother, and Crone. Through her, we discover ourselves, our journey through childhood, motherhood, and wisdom. A journey that as left us fractured and abandoning aspects and parts of ourselves along the way.
These are the aspects and parts we have lost or sacrificed to fit it to our family, our society, the box we put ourselves in to be a good little girl! To be a good daughter, good sister, wife and mother. Without those labels, without that small box, we put ourselves in, what do we have left?

Who are we?
Shattering that box, reclaiming our true nature, and remembering the Divine Feminine spark that lives in each one of us, is your call home!
This is a journey worth taking. Do you hear that call?
Join me in the spring for a life-changing weekend.
We will be participating in Shamanic journeying to connect with the Inner Child, finding that little girl and inviting her back into your life.
We'll engage in time to play, to express yourself freely with wonder and excitement.
We will be learning to play again and creating a beautiful Expressive Inner Child art piece.
We will connect with the Wild Woman during the REWINDING workshop. Learning to let go and connect with the primal, raw fire we have suppressed!

We'll unveil the "wounded womb," sensuality, sexuality and dark waters of our unconscious. Looking at how society, family, and beliefs have shaped and suppressed us. How trauma, shaming, and expectations have dampened the fire inside us – snuffing out the wild in us!
Time to reignite that fire!
We will make our way to a secluded beach and build a fire as we build that fire within ourselves. We will dance, drum, and connect with the fire of the wild women. Release, heal, and howl at the moon! Are you ready for rewild ?
The Mother Goddess workshop has us create our own Goddess talisman while learning the teachings of Mother Goddess. How these teachings have been lost and with them we have lost our true self. Lost the wisdom, connection with nature , other women and ourselves. We will learn how to connect and integrate the Divine Feminine and feel whole once again!
Gathering in our sacred circle we will Integrate the Divine Feminine energies with a Heart-Centered Cacao Ceremony and Journey with Mother Cacao! This is a powerful ceremony, heart filling, and a deeply healing process!
We will ground the healing and energetic releasing in nature surrounded by the untamed eastern shores of beautiful Nova Scotia, secluded forest trails, picturesque beaches and pristine waterfalls will all be part of this unforgettable experience the weekend has to offer.
Other ceremonial activities will include:
Cleansing water ritual in the waterfall
Time to journal and take walks in the woods
Gaze at the night sky that is not clouded by the city lights!
The wilding awaits you.
Your sisterhood awaits you.
I await you…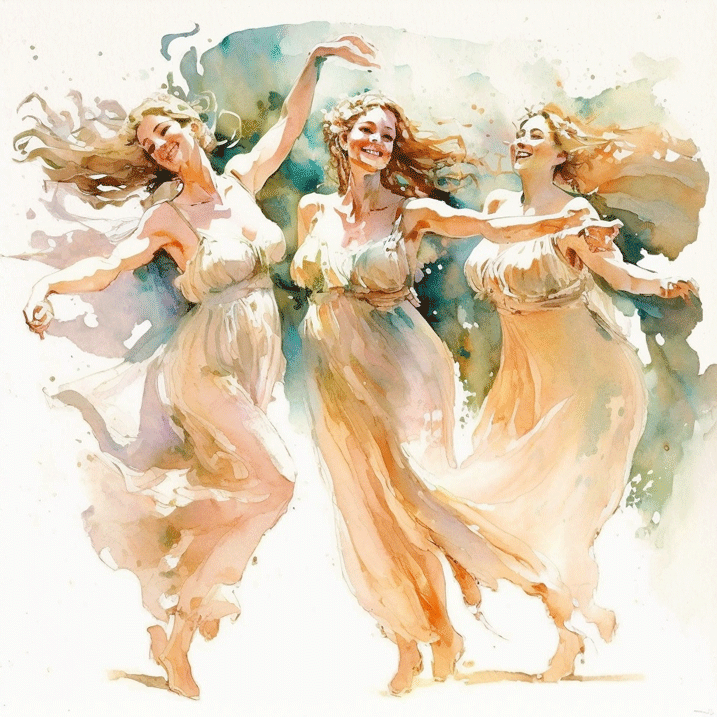 Eastern Shore Travel Guide | NS
Pristine wilderness, historically-themed attractions, authentic fishing communities, and beaches stretching as far as the eye can see offer explorers an array of off-the-beaten-path adventures on Nova Scotia's Eastern Shore.
Subscribe for
Exclusive Content Upcoming Events Monthly Newsletter Special Offers

|
We never share your information with third parties and will protect it in accordance with our Privacy Policy
Goddesses Retreat
with Tonya Steinborn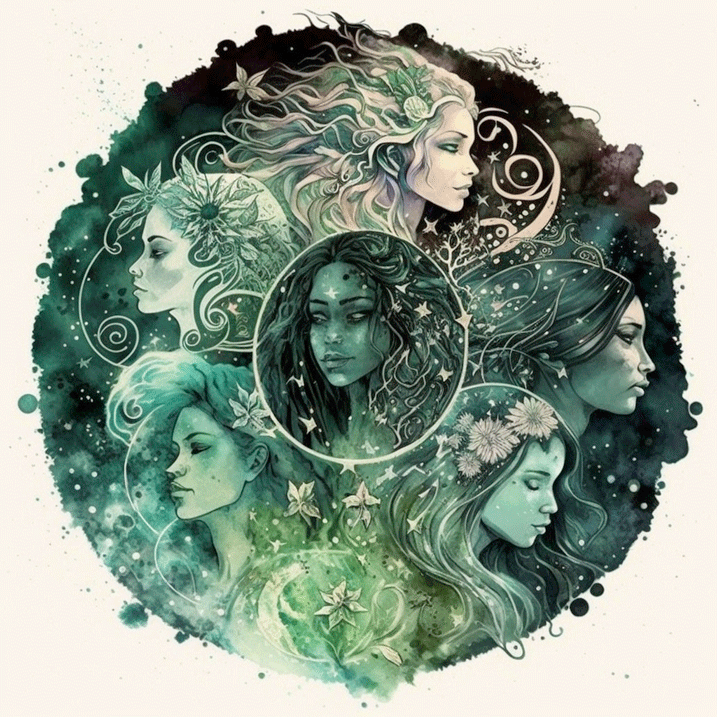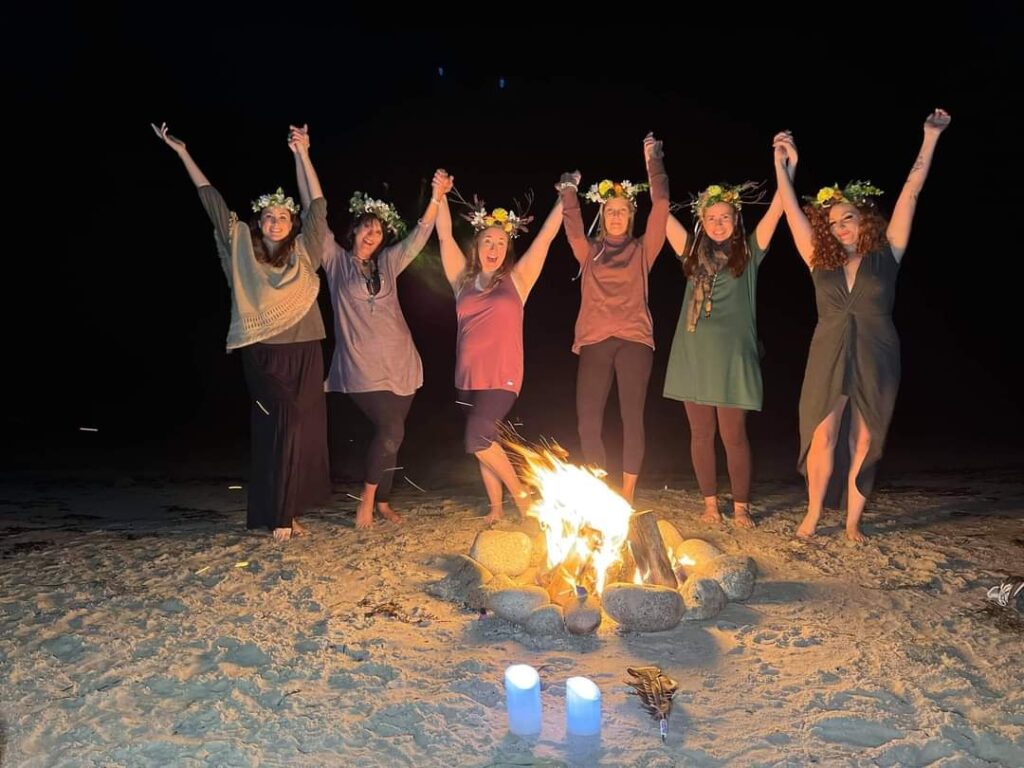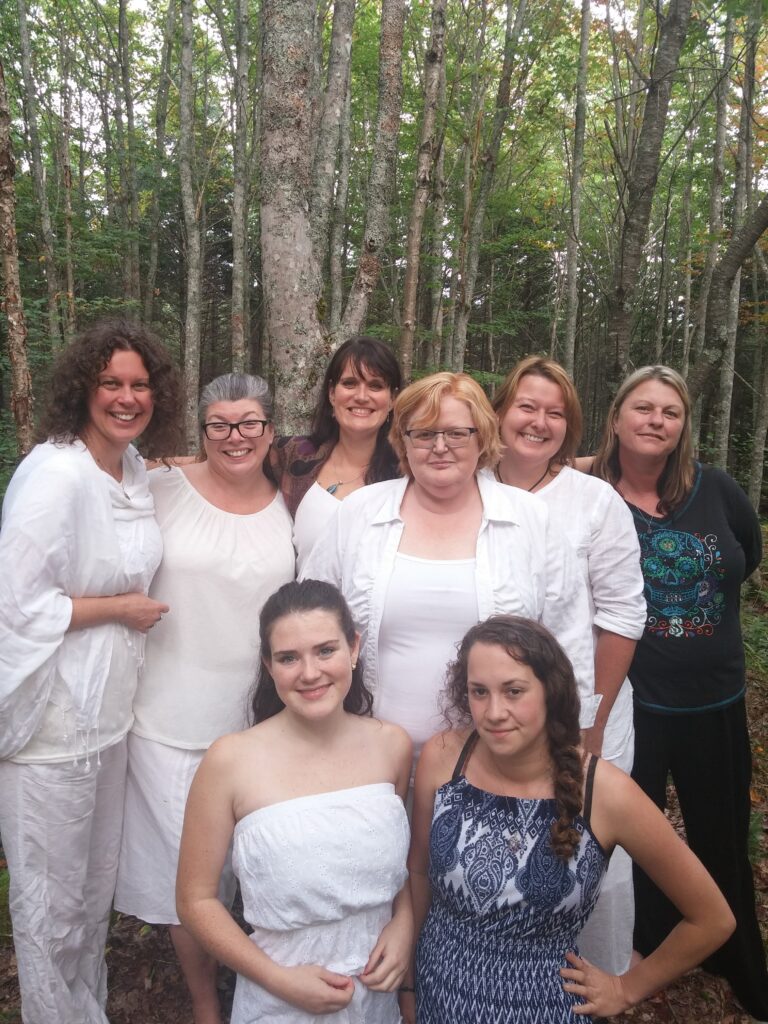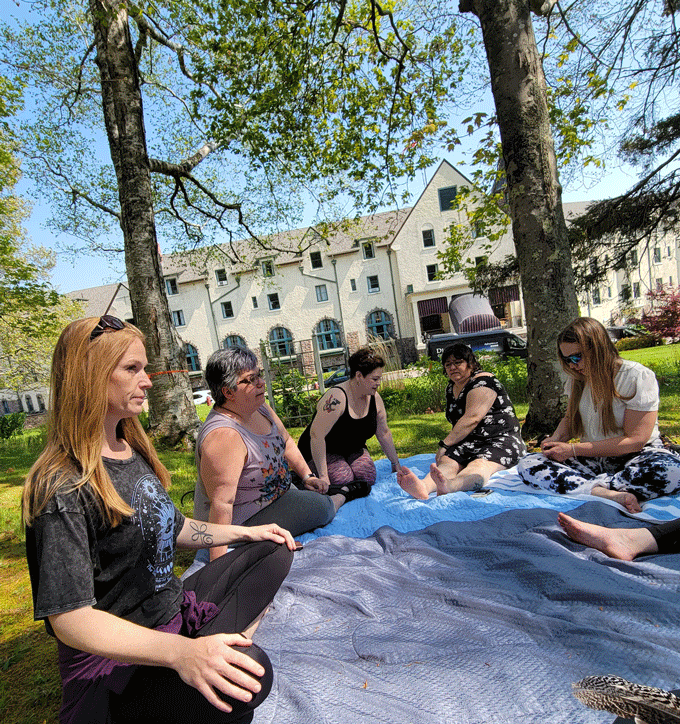 Rebirth, Rewild with the Great Mother Goddess
Due to the size of the retreat, accommodations for this retreat will be in two places:
#1: Slippery Oyster Motel & Restaurant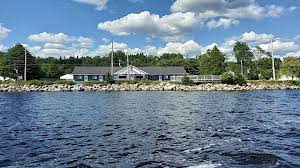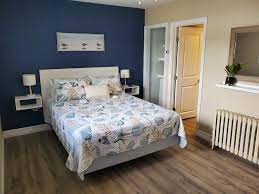 #2: Airbnb Accommodations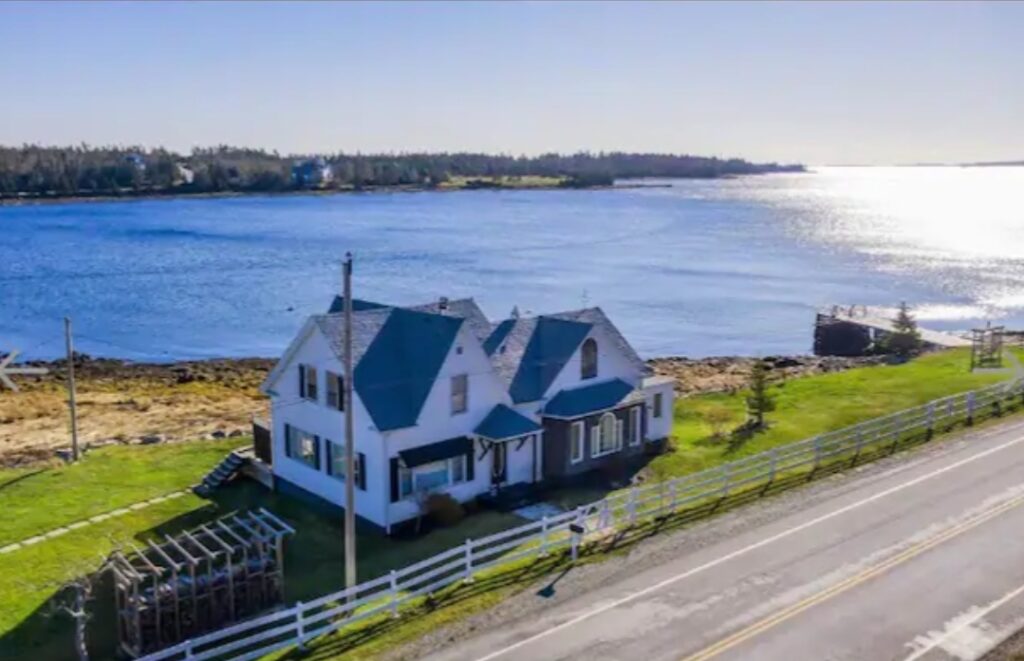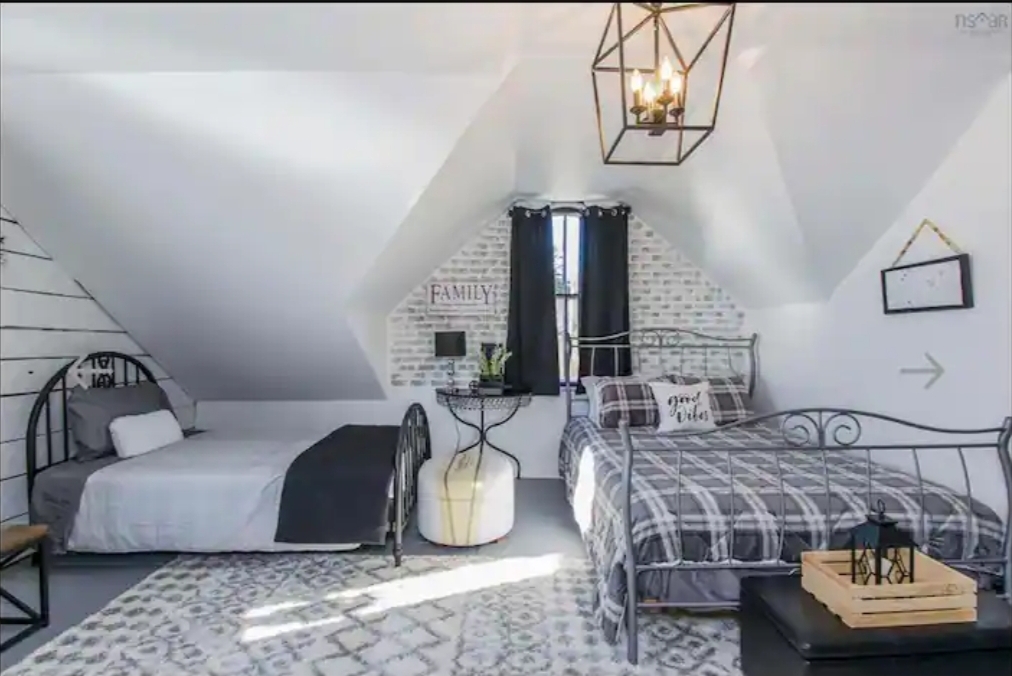 Weekend Workshops & Activities​​
Shamanic Journeying to Connect with the Inner Child
Create a Beautiful Expressive Art Project
Inner Child
Wild Woman Fire Ceremony
Heal your Sacred VOICE with Somatic Movement
Healing the Mother Wound & Ancestral Trauma
Shamanic Breathwork with Sound Healing
Forest Bathing Cocoa Ceremony
Sacred Sharing Circles
Water Cleansing Ceremony
Time for Journaling and Meditation
Walks on the Beach
Relax Around a Fire
Healing Clinic Services offers therapeutic treatments such as holistic and

nutritional

wellness consultations, reflexology, reiki, crystal sonic rejuvenation, sound healing, Ayurvedic head massage, and spiritual counselling.
Services are both virtual or in-person healing clinic in Nova Scotia, Canada
Book an appointment.
Workshops and courses encourages and enlightens us to begin looking at the hidden causes of our personal traumas and the  healing process.
The gathering of like-minded persons and those who thirst for beginner to advanced knowledge sparks enchantment and real change.

By knowledge and practice we enter the realm of wisdom and love, by noticing real changes and well-being.
Retreats offer the quiet space and re-connection to ourselves and nature.
Retreats are reserved for sacred time to

withdraw from our habitual lives to bring back harmony and activate our spirit.



Filled with insight, activities, compassion and laughter, these retreats are an intimate way of deepening ourselves.
Several attendees have expressed that these retreats are authentically life-changing.