Breathe Into Sound

Monthly Event 2023
Singing Bowls & BreathWork
BreathWork is the process of intentionally altering the rhythm, rate, or depth of breathing to promote greater balance, wellness, and focus. By using tools like breath holds, breathing in a specific pattern, or other techniques to influence the way we breathe, we can regulate our own nervous system and manage stress, anxiety, and pain. BreathWork can also be an effective complement for meditation and yoga practice to help us reach deeper states of relaxation.
During the BreathWork, you will experience a state of bliss and be able to express a wide range of emotions, including full-on "howling laughter."
When it's complete, you will immediately be bathed in a fully immersive sound healing. Vibrations will move through your being with ease after doing the work to release trauma during the breathwork.
A bonus of all of this is you do not have to relive your trauma to release it, it naturally comes out from the experience.
You will leave with a newly aligned state of being and a closer connection to your highest self.
Benefits of Breathwork:
 Enhance your journey of self-discovery

 Tap into your subconscious

 Utilize innate healing wisdom

 Unblock past trauma

 Blood becomes more alkaline

 Benefits of Sound Meditation:

 Reduces stress and anxiety

 Immediate centering effect

 Mood enhancement

 Produces beneficial brain wave changes

 Activates energy centers for a deep sense of awareness and    re-connection.
Breathing therapy has the potential to bring about intense feelings. Because of the strong physical and emotional releases that may arise, it's not recommended for some people.

Talk to your doctor before practicing this type of breathing if you have a history of:
cardiovascular disease

angina

heart attack

high blood pressure

glaucoma

osteoporosis

recent injury or surgery

any condition for which you take regular medications

history of panic attacks, psychosis, or disturbances

mental health issues


seizure disorders

pregnant
Most people practice the technique without any adverse side effects and come out with a sense of in-tuned blissful heightened sense of self. Combined with sound therapy it can provide a broadly balanced form of healing.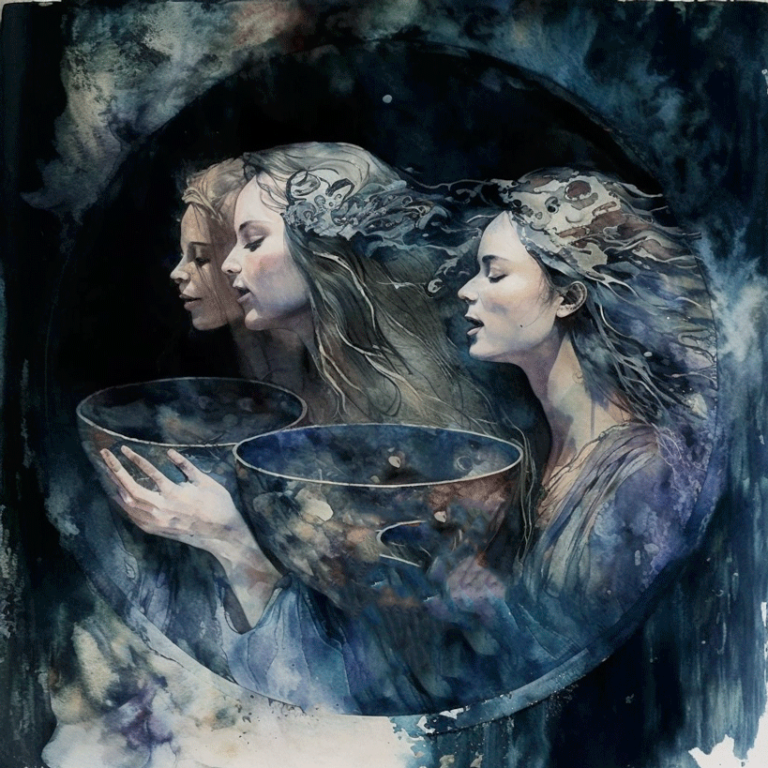 With Tonya Steinborn & Crystal Inness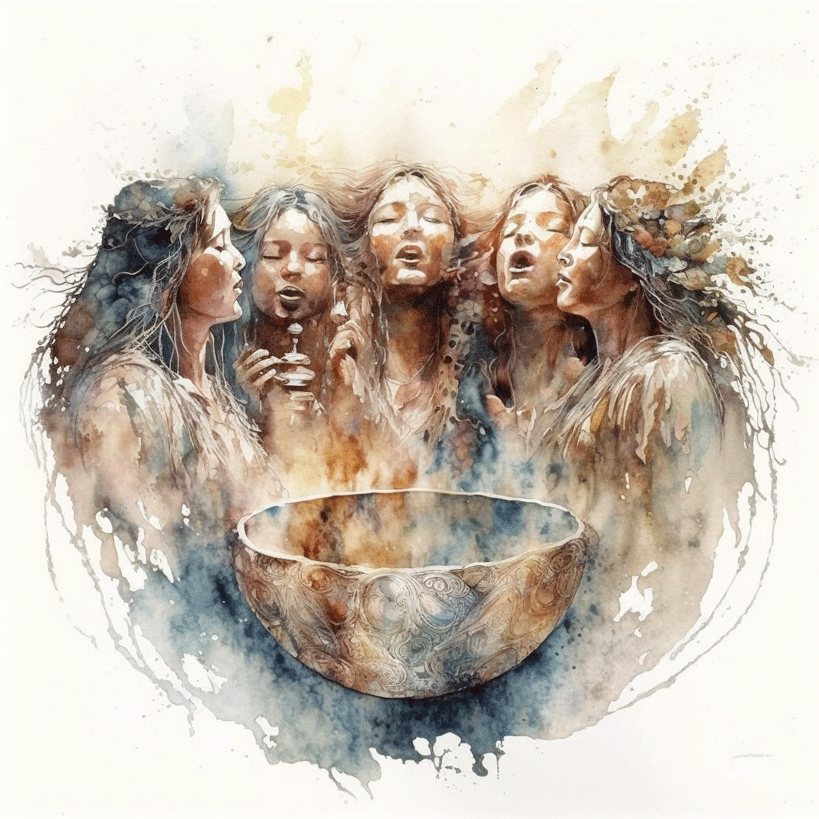 Beautiful Sounds and High-Frequency Vibrations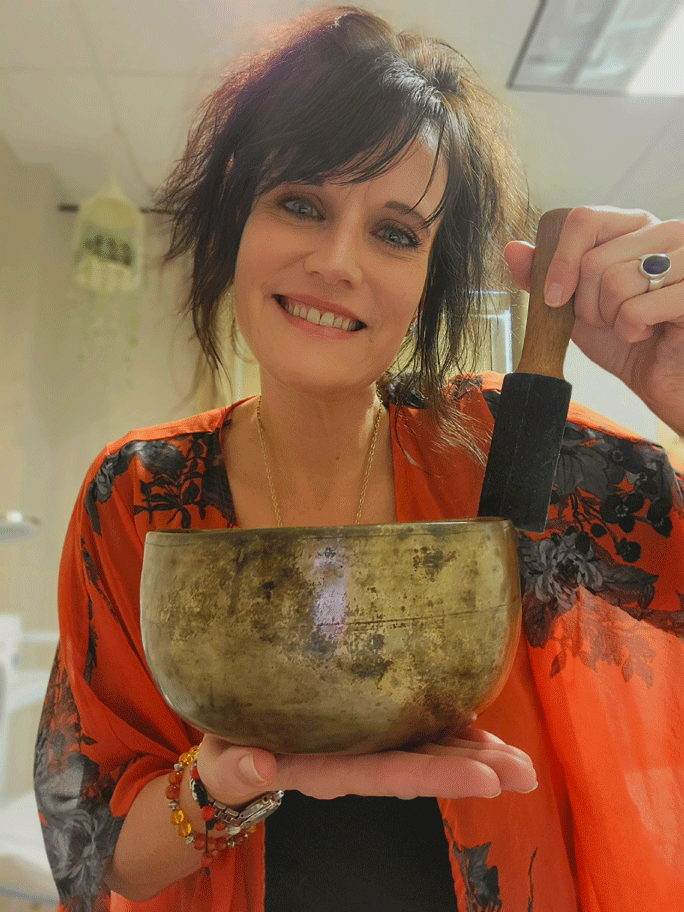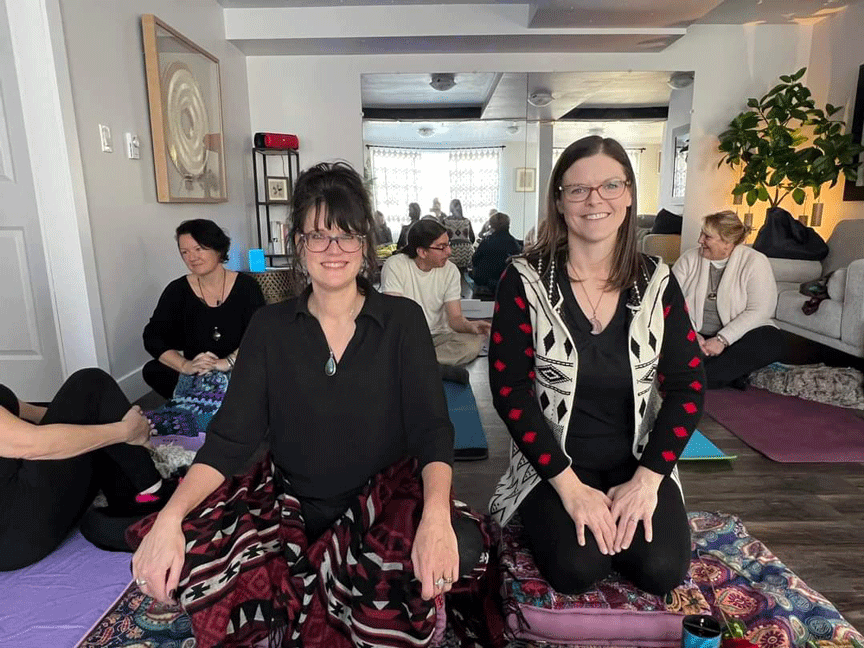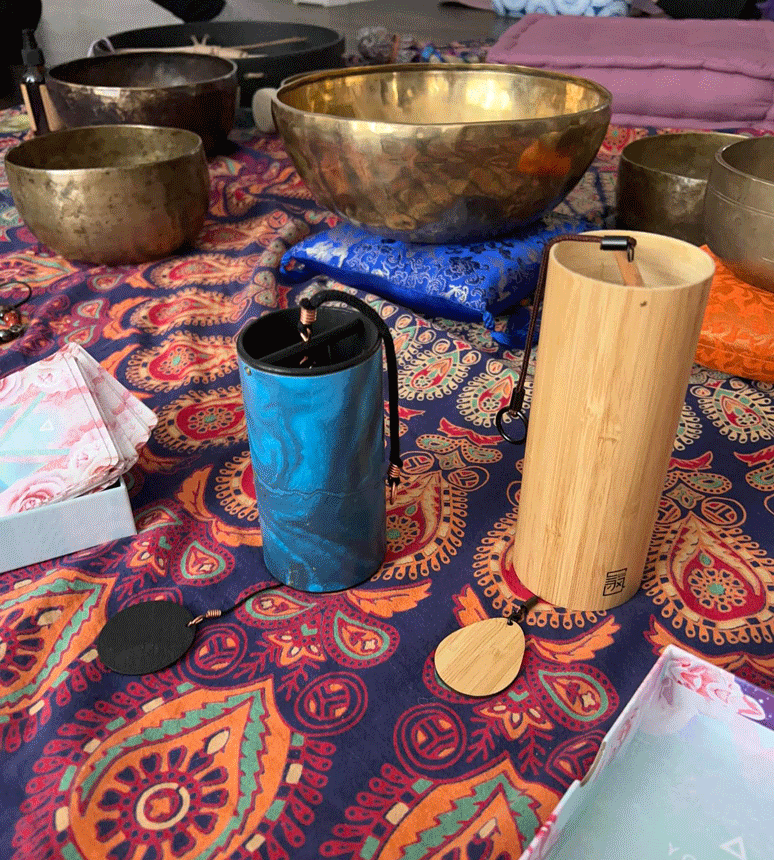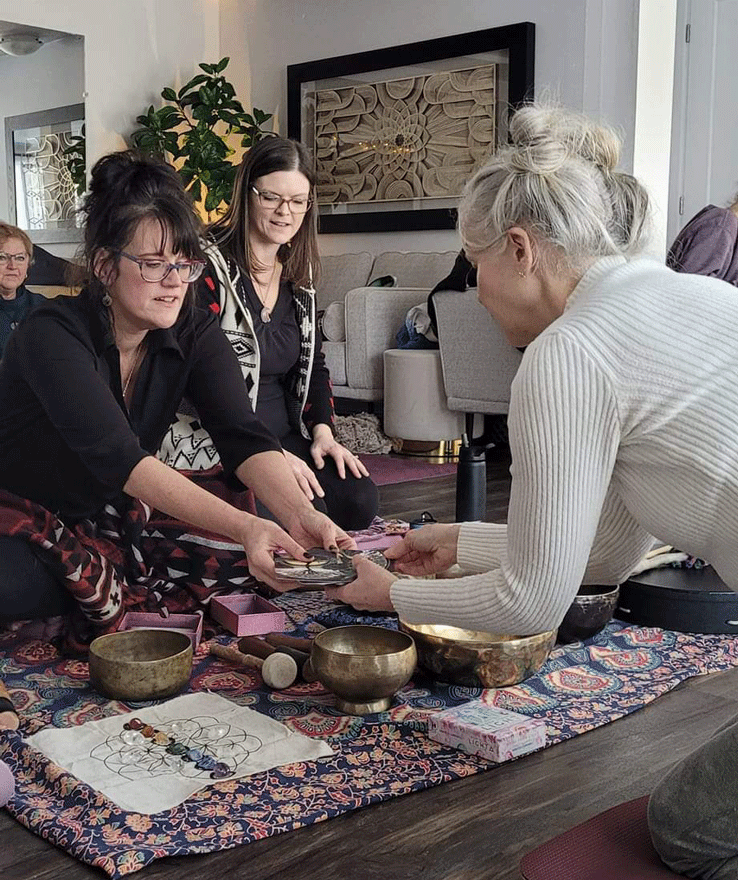 Monthly Workshop Information & Details
Please bring with you a yoga mat, blanket for comfort, an eye mask if preferred, a drink of water or your choice, and something to journal with, just in case.
To join please email your contact details and date of the event you would like (name, email, and phone) along with an e-transfer to: crystalclearconn@gmail.com
Tickets are $45
This event will run every 3-4 weeks.
Registration required to confirm your attendance. Limited space.
In case of any bad weather, changes to dates will be made within 24 hours of the event. Tickets will be honoured at any other dates. There is also a 48 change of date policy. If you cannot attend and you are prepaid, you will need to reschedule.
The other confirmed dates:
February 19, 2023
March 19, 2023
April 16, 2023
May 21, 2023
June 18, 2023
July 16, 2023
August 20, 2023
September 17, 2023
October 15, 2023
November 19, 2023
December 17, 2023
January 21, 2024
All of these dates are on a Sunday from 1-3pm.
Tickets are limited.
Goddess Retreat
May 26-28, 2023
I invite you to join me on a journey to RECONNECT, REWILD, and REBIRTH with the Great Mother Goddess during a three day Women's Wellness Retreat being held this May 26-28th 2023...
Breath into Sound
Breath into Sound is a monthly healing event.
Join Tonya Steinborn and Crystal Inness in a combined heart-opening breathwork sound ascension experience.
Healing Clinic Services offers therapeutic treatments such as holistic and

nutritional

wellness consultations, reflexology, reiki, crystal sonic rejuvenation, sound healing, Ayurvedic head massage, and spiritual counselling.
Services are both virtual or in-person healing clinic in Nova Scotia, Canada
Book an appointment.
Workshops and courses encourages and enlightens us to begin looking at the hidden causes of our personal traumas and the  healing process.
The gathering of like-minded persons and those who thirst for beginner to advanced knowledge sparks enchantment and real change.

By knowledge and practice we enter the realm of wisdom and love, by noticing real changes and well-being.
Retreats offer the quiet space and re-connection to ourselves and nature.
Retreats are reserved for sacred time to

withdraw from our habitual lives to bring back harmony and activate our spirit.



Filled with insight, activities, compassion and laughter, these retreats are an intimate way of deepening ourselves.
Several attendees have expressed that these retreats are authentically life-changing.